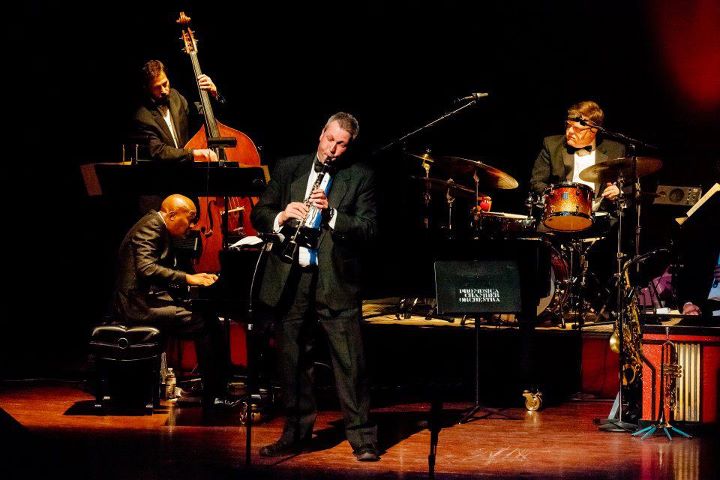 Columbus Jazz Orchestra - Cotton Club Show
Feature Performance on Hoagy Carmichael's "Stardust"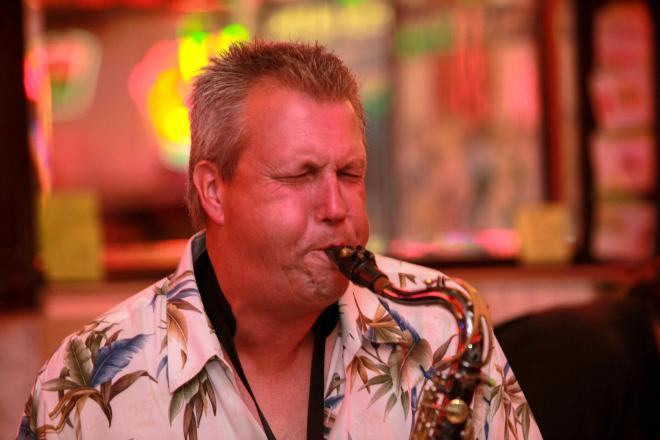 Stella By Starlight - Wilmington, OH
Columbus Jazz Orchestra - July 22, 2011
A hot summer night at the Columbus Zoo got a little bit hotter when Hal Melia stepped to the microphone for a blistering solo on Irving Berlin's "Blue Skies"
Miami University Steel Band Concert - November 16, 2010
Miami University Steel Band plays "Just the Two of Us" arranged by Justin Jodrey. Performed 16 November 2010 in Hall Auditorium on the campus of Miami University. I'm featured on alto saxophone. What a fun group to play with!
Blue Room - October 21, 2010
Bobby Watson dropped by to sit in with us at this famous jazz club which is part of the American Jazz Museum. Bram Wijnands holds forth on piano and Tommy Ruskin on drums, while young bassist Zack Beeson surprises everyone with his maturity and skill. Really a fun night!
Jardine's - October 20, 2010
We hadn't done this "Beehive Jive" arrangement of the Rimsky-Korsakov classic in a year and a half! Working the kinks out took a few minutes, but I think we got there eventually!
Sax Battle - May 20, 2009
While Bobby Watson battles the vagaries of international air travel in a vain effort to get there, Hal holds down the fort at Jardine's Jazz Club in Kansas City with a Sonny Rollins tune, "Pent-Up House." Playing Piano is Roger Wilder, on Bass is Jeff Harshbarger, and Mike Warren plays Drums. We're still not sure who won...
Ken Beilman Jazz Party - 2005
The 2005 edition of an annual party thrown by the piano player in this clip - Ken Beilman in Louisville, KY. On Bass is Bob Bodley, and Art Gore plays Drums.
The Majestic Jazztet - May 16, 2009
Four horns adorn the stage at Jardines as the group plays a Bram Wijnands original composition, "Broadway Boogie." With charts expertly penned by Bram in the original Count Basie Kansas City Seven style, these performances are always swingin'! Featuring Carl Bender, Bari Sax, Hal Melia, Tenor Sax, Barry Springer, Trumpet, Tim Dougherty, Alto Sax, Tommy Ruskin, Drums, Lucky Wesley, Bass, and Bram Wijnands, Piano.
Ken Beilman Jazz Party - 2007
The 2007 edition of Ken Beilman's annual Jazz Party. The tune we're playing is "Bolivia."
These clips were recorded live from a board mix of the Kim Kelly Orchestra at Riverscape in Dayton, OH on Thursday evening, August 29, 2013.